Introduction to Engineering Graphics and Design
Engineering Graphics and Design (EGD) teaches internationally acknowledged principles that have both academic and technical applications. The emphasis in EGD is on teaching specific basic knowledge and various drawing techniques and skills so that the EGD learners will be able to produce drawings within the contexts of Mechanical Technology, Civil Technology and Electrical Technology.
What is the purpose of Engineering Graphics and Design?
Designers use drawings when developing ideas. Well-prepared engineering drawings are used to communicate with manufacturers of components and devices. These drawings describe products and include instructions about manufacturing, assembly and operation. Clear, complete and accurate drawings help to prevent expensive and/or dangerous mistakes.
Engineering Graphics and Design is a graphic language incorporating the following:
the ability to visualize or perceive a graphic;
knowledge and understanding of drawing principles and practices;
freehand, instrument and CAD drawings, and the Design Process.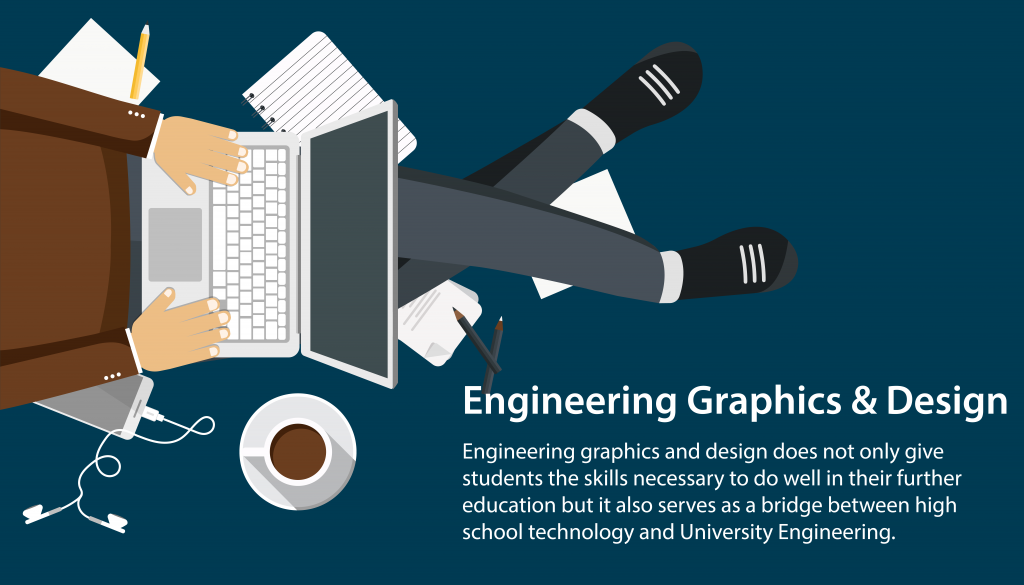 Profile of an Engineering Graphics and Design Learner Entering the Further Education and Training Band
Learners' skills in listening, speaking, reading, thinking, mathematical ability and grammar should have developed to a high level that will enable them to reason independently and critically through the use of language.
They should consider and debate important issues such as those concerning human rights and the environment, and should realise that problems can have multiple solutions. While Mathematics is not a prerequisite, it is strongly advised.
Learners should be keen, flexible and inquisitive enough to obtain and evaluate information for themselves. They should show an active interest in Engineering Technology and particularly Engineering Graphics and Design.
Career links through this subject include, among others: draughting, architecture, engineering, technician, technologist, industrial design, quantity surveying, project management, property valuation, and environmental engineering.
Sign-up for our Engineering Graphics and Design (EGD) courses, click here.
How does Engineering Graphics and Design prepare a student for post-school engineering education?
Engineering graphics and design does not only give students the skills necessary to do well in their further education but it also serves as a bridge between high school technology and University Engineering. Many engineering students from various Universities and colleges have stated that EGD helped them do well in their first years of engineering.
It incorporates both the Civil and the Mechanical aspects of Engineering to make students aware of the different fields of Engineering and the rules and regulations of the respective fields. This break-up helps the student determine his engineering field as a student's first year of engineering encompasses multiple fields, of which the student has to choose from after their first year.
Engineering Graphics and Design is a refined subject, one where concentration and attention to detail are apparent and one which pushes students to their limits. With these characteristics, along with the a good deal of patience, a student would succeed in not only the subject but also his future endeavours as a student who studies Engineering and Graphics Design is far more equipped, determined and resolute in his future studies.